Indian weddings in Tuscany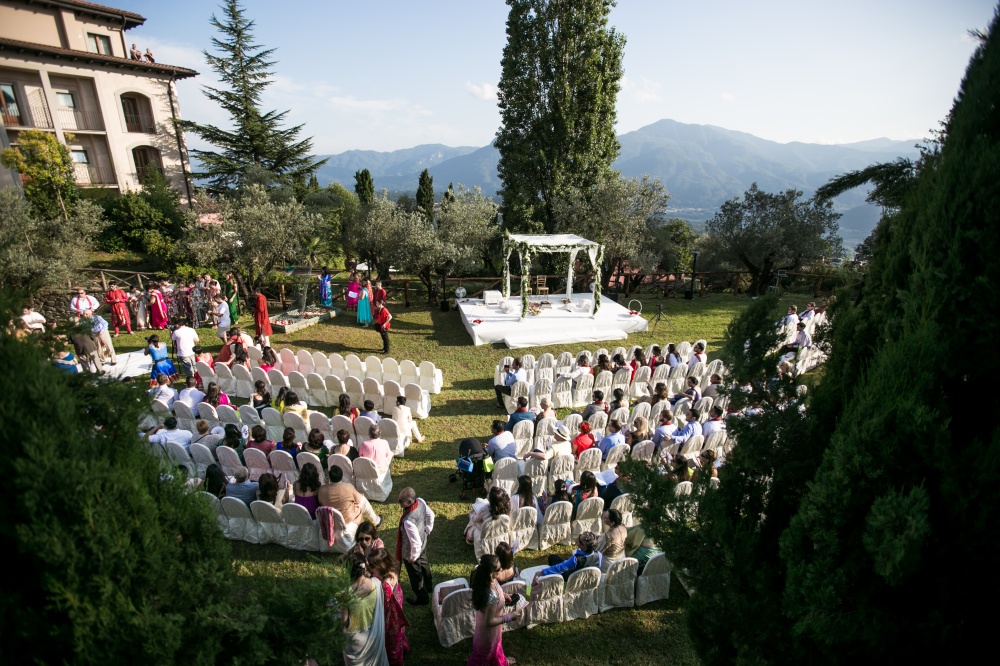 Tuscany is the perfect region for your Indian Wedding. In Tuscany you can find the perfect venues with big spaces, ideal till 300 people or more. We have selected hotels, resorts, villas and country houses with beautiful garden or terraces with view. You can find the space for the Mhendi party, the area for the ceremony, the right place for the dancing party. We are long experienced with Indian weddings so we understand your needs and how is important for you to have all of your guests together and to have spaces for dancing. We know many vendors with experience with Indian weddings, dohl players, henna girls, Indian DJ and we know how much is important to have a party full of fun.
Villa Medicea in Tuscany - 801
If you looking for a stunning location in the heart of Tuscany, this Villa Medicea is a place of rare beauty. It is part of huge estate on top of the hills around the Florence with beautiful vineyards and olive groves all around the property. It is particulary interesting for the outdoor and indoor spaces and also because can host small or big events thanks to the many gardens at disposal.
Luxury wedding venue in Lucca - 715
This luxury wedding venue in Lucca is a place which combines the beauty and tranquility of the authentic Tuscan countryside with a high level service in a modern structure. This venue offers many possibilities for your Wedding Reception: lovely squares, panoramic open air terraces with breathtaking view on the surrounding valley and hills, Pool area with view and also elegant and refined internal spaces.

Tuscan wedding villa - 101
There are some villas in Tuscany that have such a special and unique atmosphere that it is difficult to describe with words, and this Tuscan Wedding Villa is surely one of them. The sumptuous internal rooms of the main Villa, the internal courtyard, and the different spaces plus the outdoor marvelous spots offer various possibilities for your celebration and represent a perfect choice if you are looking for a peaceful exclusive venue not far from the fascinating historical city of Florence.
Wedding luxury castle in Siena - 514
This Wedding Luxury Castle gives you the possibility to enjoy the magnificent italian garden with view, the huge garden for the dinner and the romantic courtyard for a cool after party. This castle is ideal for a wedding from 80 guests till 300 do of the layout of the garden that can be intimate and romantic or magnificent.
Villa for marriage in Tuscany - 130
This impressive Villa for marriage in Tuscany has all the charm and architectural harmony of the historical noble houses: placed up on a hill near Florence, with magnificent gardens and wide spaces, this is the perfect venue to host your wedding reception in great style. Thanks to its majesty and spaces this venue is perfect to host weddings with up to 250 guests but can also be a breathtaking background for smaller events.
Hamlet for wedding in Tuscany - 140
This hamlet offers an authentic tuscan scenario and it is the perfect setting for your Tuscan Wedding. It is situated in a wonderful position, surrounded by soft hills, olive groves and a golf course. It offers a panoramic square, a lovely garden and a swimming pool. Here you can have the dinner open air or in the big hall with marble flooring. You can also enjoy your stay in the amazing spa area.
Luxury wedding hamlet in Tuscany - 125
One of the most amazing hamlets for wedding in Tuscany. The venue is in the middle of Chianti Senese wine region and has breathtaking view over the city of Siena. All around the property there are woods, olive groves and vineyards, here you can also enjoy a wine tastings as one of the services provided. In this wedding hamlet in Tuscany you can find a panoramic terrace overlooking the impressive Siena skyline, wine cellar and gardens surrounded by rare plants.